First Wellness Family Chiropractic has been serving the Austin community with comprehensive chiropractic services for over 20 years of operation. Our chiropractor and wellness consultant, Dr. Hunter Owen, has the training to diagnose and test patients for a variety of conditions related to the neuromuscular system. This includes, but is not limited to:
Meet Our Chiropractic Team
Dr. Hunter Owen (Chiropractor/Wellness Consultant)
Dr. Hunter Owen works with the individual's body in order to enhance both the quality and quantity of life. Dr. Owen not only enjoys helping people, but also making a difference in their lives through a wellness lifestyle. In addition to clinical work, Dr. Owen also takes part in speaking engagements, health care screenings, and special events to help educate the public on health and wellness.
Publishing articles in both Texas Chiropractic and Austin Fit, Dr. Owen enjoys offering different perspectives on health. Born and raised in Austin, Dr. Owen did his undergraduate work at Texas A&M University in College Station, followed up by his chiropractic training in Dallas at Parker Chiropractic College. When not working, Dr. Owen enjoys spending time with his wife, Amy and their two kids, Jake and Callie.
---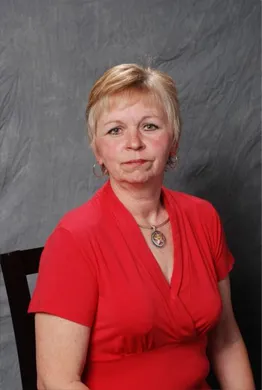 Toni Wilkins (Team Leader/Financial Officer)
A valued member of the First Wellness Family Chiropractic Team, Toni works both in front and behind the scenes. Involved in everything from patient scheduling to financial consulting, Toni is the go to person when things need to get done. When not managing the office Toni enjoys watching Texas struggle to win another championship.
---
What to Expect From First Wellness Family Chiropractic
Here at First Wellness Family Chiropractic, you can expect nothing less than the best of chiropractic care and positive patient outcomes. Here are a few of the many benefits and features of our approach that sets our clinic apart from other similar practices:
#1: Customized Wellness Plans
We understand that every client that walks into our office has a different set of needs and goals. Instead of treating each patient with the same set of methods and techniques, we tailor our approach to meet patients where they are at.
In order to complete a customized wellness plan, we start our treatment by conducting a quantitative analysis based on x-rays to measure the current alignment of the patient. From then on, we complete a series of follow up x-rays to track and measure alignment progress and growth over time.
But our work doesn't stop just there. If you aren't seeing the improvement and pain relief that you desire within 2-3 weeks of our customized chiropractic treatment, we do everything in our power to find a better fit solution for you. This involves reassessing our current pain-reduction strategy and completing follow up testing through x-rays, MRIs, and orthopedic testing.
#2: Well-Rounded Chiropractic Care
We understand that chiropractors are just one piece of the puzzle to total body wellness and health, which is why we take a well-rounded approach while delivering our chiropractic care. This involves referring patients to other specialists and medical professionals if need be.
We work only with the most trusted of partners in Austin to ensure that our patients receive care of the utmost of quality. Some of our incredible professional partnerships used to further improve patient's pain management, flexibility, and mobility include orthopedic surgeons, pain management specialists, and physical therapists.
#3: Prioritization of Long-Term Health & Wellness Goals
When it comes to our chiropractic philosophy, we are deeply concerned about long-term health and happiness in addition to short-term relief. While it is always our number one goal to provide pain relief and management from the start, we are equally compelled to design a treatment plan that improves overall health and wellness for years to come. This includes improvement in many areas, such as movement, flexibility, strength, and energy levels.
#4: Comprehensive Injury Treatment
After getting in an auto accident, visiting a chiropractor as quickly as possible is crucial, even if your injuries seem mild at first. This is because the body begins healing within hours after an injury occurs, so it is easy for the body to heal out of alignment without getting proper assistance from a chiropractic professional.
Here at First Wellness Family Chiropractic, we take car accident patients very seriously by adding extra safety precautions and advising patients to put ice on their auto accident injuries before coming into the clinic as well. We provide comprehensive injury treatment and check for damages of the soft and hard tissue of the body.
Work With The Best Chiropractor In Austin Today
All in all, a high-quality chiropractor is your biggest supporter in navigating the treatment of pain, injury, and misalignment. Our personal approach to patient care makes us the best chiropractor clinic in the Austin area. Contact our team today to start feeling like your best self!